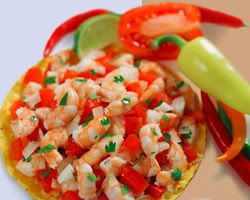 I knew that I would actually begin to crave some when I sought out a picture, so I have some shrimp thawing now-hah! It's good to know one's own desires.
A tidbit about me. Hmmm, That's always so hard, and I wonder why
I am currently looking at pursuing an alternative teacher certification program here in Oklahoma. I've thought about it before, it can't hurt, might help. I looked at it one time in Texas but they had some 2 year duty requirement and you didn't get a say in what school you were assigned to. That and the huge pay cut made me decide against it at that time.
I'm at the age/stage in life where I realize it's not a life-time vocation or calling-just something I'm interested in. Sadly, that means I'll probably be better at it than when I was younger and more ambitious. Ok, that's not sad at all-it's a good thing.